Dear Readers of The Woman Who Writes It's Only The Beginning From Here. There New Horizons Coming.
Greetings, My Fellow Fans and Readers, I hope that you are healthy and safe wherever you are located in the world. It has been a while since I have done anything with my website and blog. . Now in this update. I am going to be talking about the reasons that I been away for so long and what I have done to improve and what I can consider for a plan going into the future. I hope that you can bare with me. As I am one person show doing more one tasks for a person. So let's jump in to this post.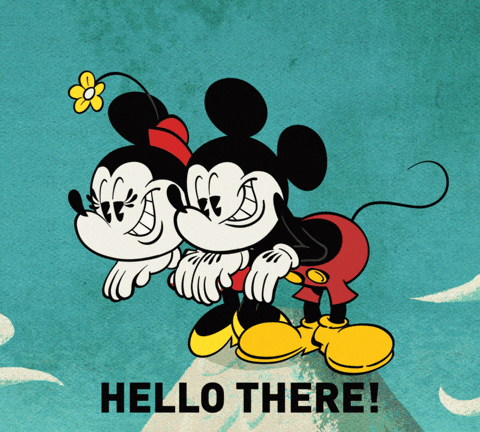 This blog post is to explain a few things that have been happening in my life and what I am planning on completing for the next couple of months. As I began to catch up on all of my content that I have been watching. But as this website has been made for me to talk about TV and anything else I watch. I have also have a bit of a clarifying statement in terms of the website. Which I believe will be housekeeping for and to get it out there.
Some of the reasons why I have been on hiatus for awhile.
I have been dealing with some of my mental health issues that have been rising and rising over the last couple of years. Which I am seeking help for. And sometimes things get pushed to the side

Also lately the content that I meant to be reviewing and covering, I have not been engaging with the content. As most people would watch a whole episode in sitting, I would just flick through the content to see what I am missing and not taking it in.

I have also been working on some secret projects for later this year or some time in 2022. which have required more of my attention, than I would like to.

Also I have had no motivation to write a review about fiction when I have been tried to grasp my own reality.
As I continue to build my brand and career with this website and blog. As this website and blog is currently a passion project at the moment. which I am going to be turning it into an empire in the future. But I would like to address some negative comments that were made on social media about my work and how i was going about it.
In this statement of honesty that I have created to hopefully to have transparent relationship with my audience.
Statement of Honesty and Transparency
" My Fellow audience members and long-time fans of my content. I would like address and be transparent with you. So in Future content that you are aware of the situation at hand."
Transparency
As I have mentioned and stated over all my social media platforms and my website. plus the interactions with my fans. That I am currently an one woman show. Where this a hobby project at this point in time. until the day where I turn it into an empire with all the bells and whistles. Please bear with me. because it sometimes it's hard for me to catch up on all of the content that i would like to cover for you and myself as well. and as I have mentioned in my above section. sometimes it can be a number of reasons from my state of mental health or overwhelming work that I put myself under to achieve for my website and future business. So please be on the lookout for when I post on either on my social media handles or on email through my website. Because that will be the best place for my content.
Reviews and My Writing Process
During my early stages of planning this blog, I had set up a process for everyone in a way can get the information that I have been thinking about. as this process is very complex to many people. I have created a visual picture with some of the stages that I use to help to establish and develop my reviews. I am not giving all of my secrets for my review writing but I am happy with the current process that I use.
But there always the critics on the online, and no matter how transparent you are with them or what you are doing behind the scenes to improve those steps or mistakes that you have done or missed altogether. So back in March 2021, I released a below average content for my collaborative project with another website. and which I receive very bad comments. about my work. and i would to talk about that situation and what i have done to improve upon it to make sure that never happens again.
" As was mentioned and addressed on social media that my writing or my review work was not up to a high standard.
As it was riddled with spelling and grammar errors. Now I want to be transparent with you my loyal fans. I have problems that can affect how I write & communicate of I how I feel. Which can be sometimes translates into a different standard to everyone is used to being normal. And I have been dealing with this issue my whole life.
Which is sometimes why it takes me longer to post my reviews on my website or collaborative projects that I am working with. Because I am constantly striving to have the best review I can make. Always making sure to prove and make sure that everyone can understand my opinion. As these reviews are opinion - based not corporate media pieces, please bear that in mind you are reading it. I watched and created these reviews to create a discussion points on how I am feeling about the overall episode or season in general.
So if you want to let me know that it is not to a standard or have made a mistake, let me know in the comment section below. As constructive feedback, no negative comments. Thank you for the people who are supportive of my work. As I continue to improve my writing and editing skills. Please be consider it before you post those negative comments about it.
As I would like to foster a healthy community of debate and reasons for media content. because a number of sites that I have seen and researched for my tv show reviews have been not the best place to be when you are looking for those good reviews. But sometimes they are needed to make sure that you are on the same track as everyone else.
Create Constructive Feedback Not Negative Nonsense that can create a dumpster fire.
Thank you for reading and sharing this update & reasons of transparency and honesty, as I believe going forward it will help me and the rest of the audience to be on the same page. I look forward to talking to you all in my reviews about my tv shows and on social media about crazy fan theories.